Regional premiere of Kate Hamill's DRACULA: A FEMINIST REVENGE FANTASY at Actors Theatre of Louisville September 9-18
August 31, 2022
Aug. 31, 2022—Revamping a classic with a brand-new live, in-person production, the regional premiere of Kate Hamill's Dracula: A Feminist Revenge Fantasy runs in the Bingham Theater Sept. 9-18, 2022.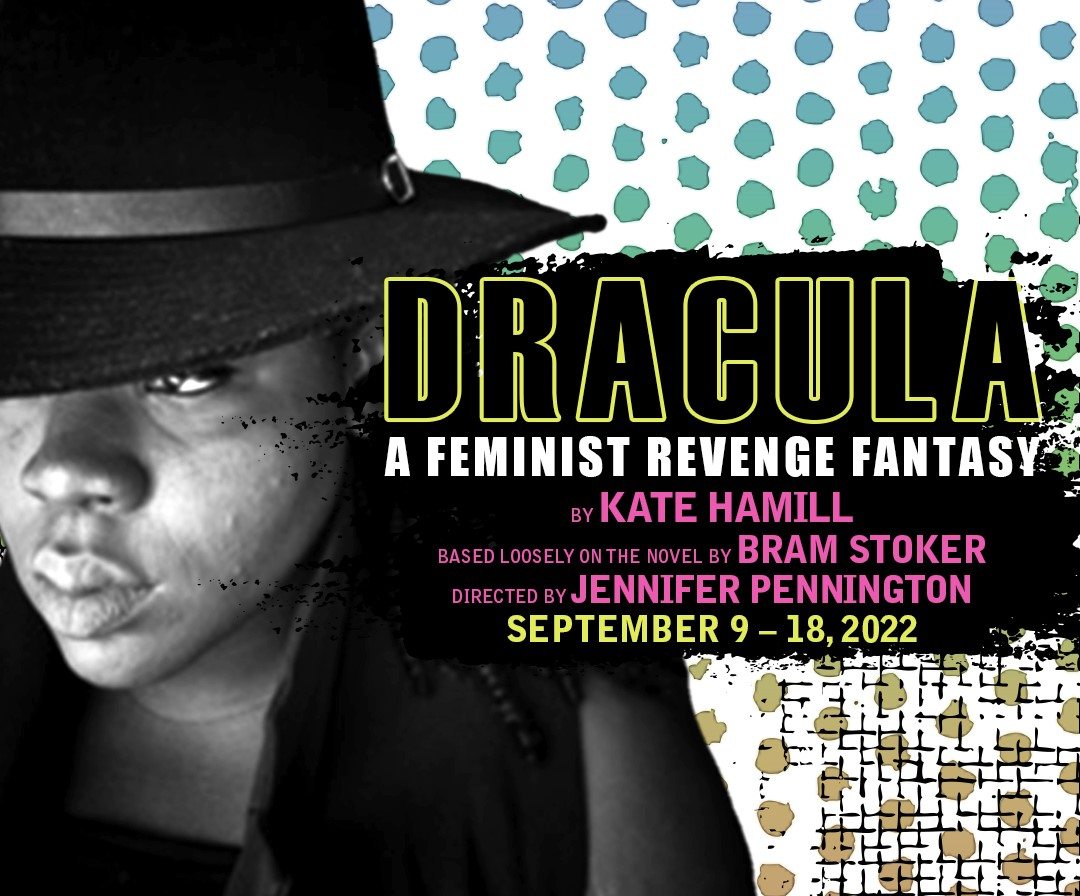 The world's most famous vampire is back! Actors Theatre of Louisville revives its annual Dracula tradition for in-person audiences by producing a new adaptation by Kate Hamill. Witty and terrifying, Hamill's Dracula was first seen in New York in 2020, and Actors Theatre of Louisville's production represents the second production and regional premiere of this stunning adaptation.
Bouncing between horror and humor, Hamill reimagines Bram Stoker's vampire classic as a full-throated battle cry against toxic masculinity. No damsels in distress, no romanticized villains—just a gleeful stake through the heart of the patriarchy.
The artists and creative team members are really sinking their teeth into the material, too.
Deftly directed by Jennifer Pennington (Kentucky Shakespeare, South Coast Repertory Theatre, and Michigan Theatre Festival) and performed by an exceptional cast predominantly composed of talented local artists, this Dracula excels at what all good horror does: reflect the terrors of the world back at us and challenge us to overcome them.
Top to bottom, left to right:
Lipica Shah (Mina Harker) and LaShondra Hood (Doctor Van Helsing).
Nick Jordan (Dracula) behind Dara Jade Tiller and Alanna Darby (vampires Marilla and Drusilla)
Mark Mozingo (Doctor George Seward)
Director Jennifer Pennington
Nick Jordan (Dracula) and Lipica Shah (Mina Harker)
Brittany "BeeBee" Patillo (Lucy Westenra)
Not pictured: Justin Jackson (Jonathan Harker) and Abigail Bailey Maupin (Renfield) complete the cast.
Photos: Philip Allgeier
---
The production team is rounded out by Movement, Fight and Intimacy Director David Anzuelo, Voice and Dialect Coach Joy Lanceta Coronel, Dramaturg Miss Hazel Jade, Scenic & Properties Designer Katelin Ashcraft, Costume Designer Anna Jenny, Lighting Designer Dani Clifford, Sound Designer Paul Doyle, Media Designer Philip Allgeier, Production Stage Manager Shaina Pierce, Assistant Stage Manager Ashley Hall, Director of Production & Operations Paul Werner, Technical Director Alexia Hall, Casting Director Emily Tarquin, CSA, and Associate Casting Director Kavin Moore.
---
Safety Protocols
For the safety of all artists, guests, and staff, face masks covering the nose and mouth are required at all times—including while seated during the performance. Guests who arrive without masks will be provided with a surgical mask. 
More information on our safety protocols.
---
Complimentary tickets for the press will be available for the opening performance on Sept. 10, 2022 at 7 p.m. Please contact Communications Coordinator Ben Gierhart at [email protected] to reserve. We appreciate your coverage and support as we reimagine a 21st-century theatre where art, technology, and social transformation meet for a storytelling (r)evolution.
---
Supported By: