Amelia Acosta Powell joins Actors Theatre of Louisville as Impact Producer
December 7, 2021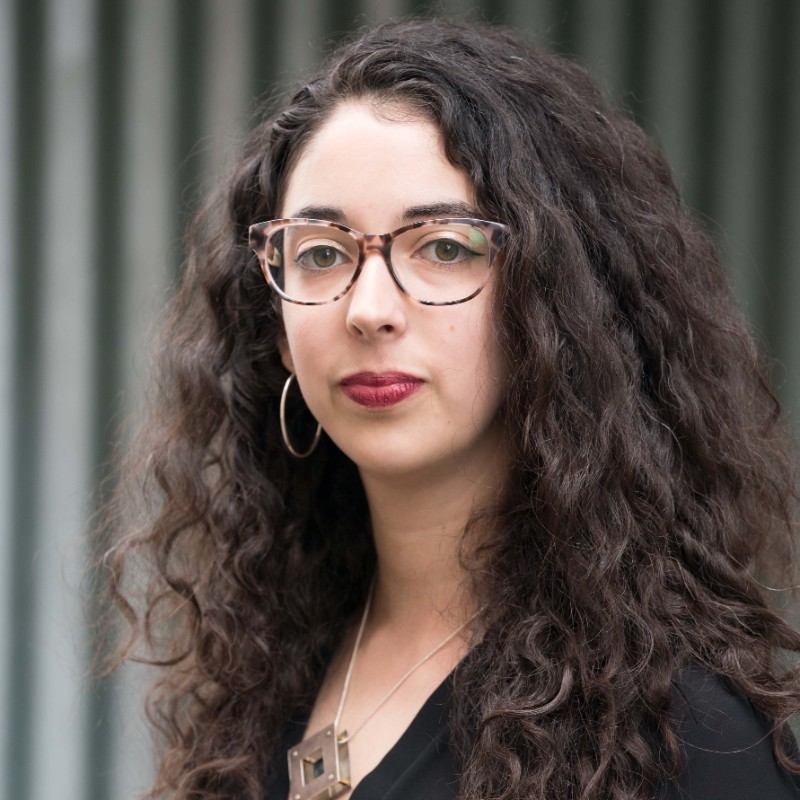 December 7, 2021- Actors Theatre of Louisville announces Amelia Acosta Powell as Impact Producer, a new role that will serve as an artistic and cultural strategist. The Impact Producer will be responsible for developing and implementing initiatives to inspire full understanding of the mission, identify and connect with stakeholders who will participate in and support the creative work, and evaluate the actual impact of each project from inception through distribution. ​ 
 Acosta Powell most recently served as the Associate Artistic Director at the Repertory Theatre of St. Louis. "I am galvanized by the innovative concept of incorporating an Impact Producer role into a nonprofit arts structure and the opportunities therein to foster intentionality and authentic social enterprise within the programming," Amelia Acosta Powell said. "I look forward to the ambitious and necessary work of quantifying and qualifying the impact of the art on unlocking our communities' human potential." ​ 
 Actors Theatre of Louisville strives to unlock human potential, build community, and enrich the quality of life by engaging people in theatre that reflects the wonder and complexity of our time. Actors Theatre of Louisville's Executive Artistic Director Robert Barry Fleming says the role of an Impact Producer supports this mission. "Amelia joining Actors Theatre of Louisville in this newly-created role is a real gift given her wide-ranging line producing, artist management, and creative engagement expertise. Most frequently associated with a documentary or indie film project, we're gaining a dedicated figure, an undeniable emerging force in leadership in our field, who will lead the tracking and implementing of comprehensive impact both artistically and strategically as an organization. ​ That game changing paradigm has proven to be of immense value already in assuring our ambition and capacity building are aligned." 
 Amelia Acosta Powell is directing the upcoming production of Every Brilliant Thing, which follows the journey of a child who begins a list of 'every brilliant thing worth living for,' after their mother's attempted suicide. In February of 2022, Actors Theatre will welcome patrons in the theater for this interactive live production, to join the storyteller in reflecting on the simple, wonderful, and joyful things that inspire hope- even in the darkest of times. ​ ​ 
 "Her intersectional work is organically rooted in mission, vision, and values, and that ineffable quality of creative and strategic insight that she possesses is evidenced in the kind of intentionality, care, and rigor she has brought to all her body of work," Fleming added. "That hallmark is an elegant fit here at Actors Theatre of Louisville and we're ecstatic she'll be bringing her formidable skill set to the team." ​ 
_____________________________________________________________________________________ 
 Amelia Acosta Powell is the Impact Producer at the Actors Theatre of Louisville. Previously she has been honored to serve as Associate Artistic Director at the Repertory Theatre of St. Louis, Line Producer at the Oregon Shakespeare Festival, Artistic Associate & Casting Director at Arena Stage. She also has various credits as a freelance producer, director, and casting director. Most recently she directed the world premiere of The Gradient by Steph Del Rosso. She is a proud alumna of the Allen Lee Hughes Fellowship, a steering committee member of the Latinx Theatre Commons, a member of the Casting Society of America, a founding member of Closer Look Arts Collective, and an inaugural grantee of Theatre Communication Group's Rising Leaders of Color.