Actors Theatre of Louisville to Premiere 'THREADS OF OUR HISTORY: Where We Intertwine'
March 16, 2022
March 16, 2022- Written by students from Jefferson County Public Schools as part of the Justice Now learning hub, THREADS OF OUR HISTORY: Where We Intertwine will be premiered by Actors Theatre of Louisville in the Bingham Theater March 25-27, 2022.  ​ ​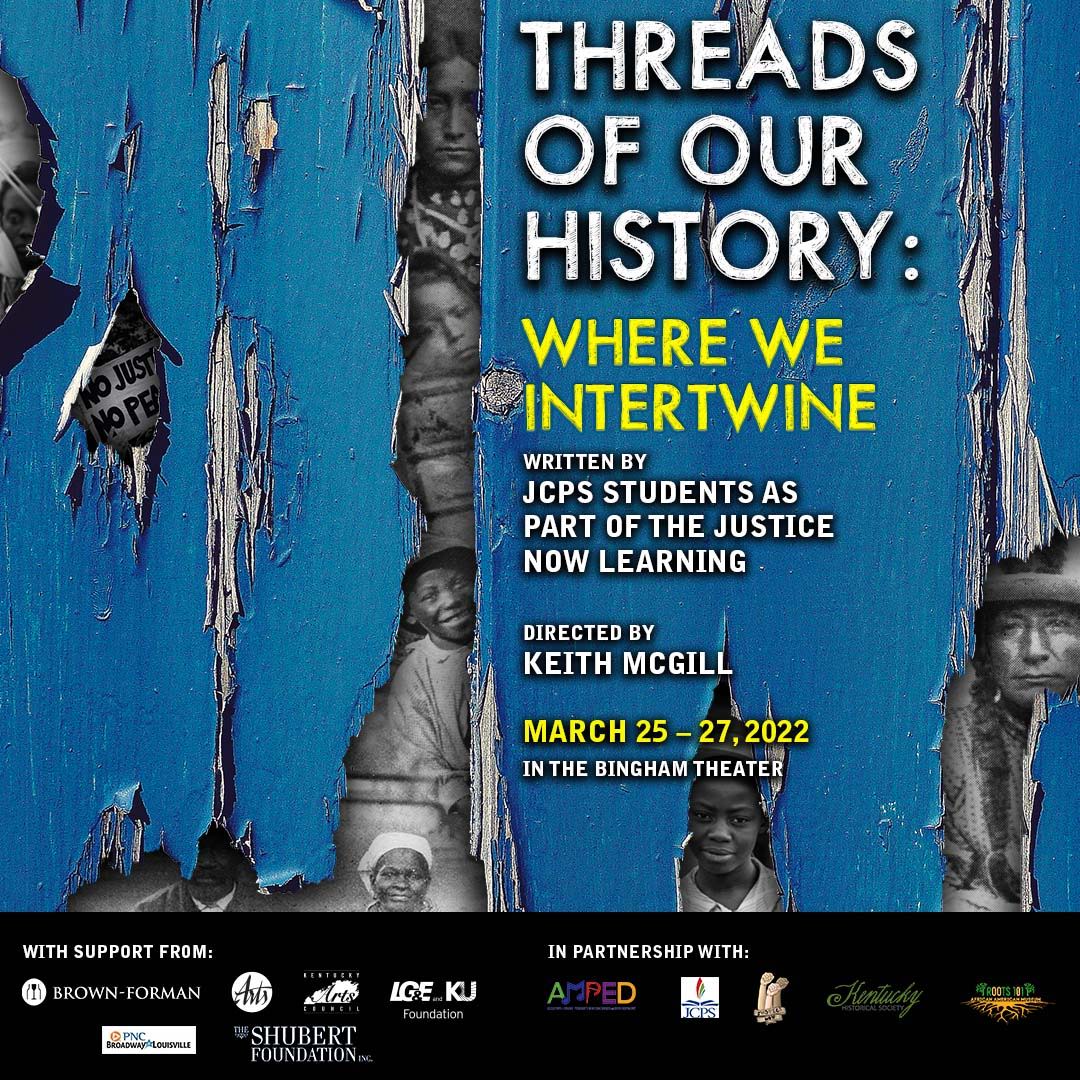 THREADS OF OUR HISTORY: Where We Intertwine explores the social justice past and present of Louisville, KY through the lens of one family and those intertwined with it across multiple generations. The play unfolds in a series of vignettes, each written by a different student or group of students focusing on an array of topics: from race-based oppression and protest, to ableism, to mental health, to the LGBTQ+ community and adoption, to generational trauma and healing. ​ ​ ​ 
Journeying into Louisville's rich cultural history, with scenes on Black Walnut Street and at the Kentucky Derby, the play is also a window into students' lives today, as they strive for justice and compassion in their own journeys. Over 50 students from more than 10 different JCPS schools contributed to this project. ​ ​ 
This production, performed and written by students, is directed by Keith McGill, a Louisville native whose previous work includes several productions celebrating Black history. "Right now, we are experiencing censorship in many forms in America, especially with regard to the true telling of Black history," McGill says, referring to the 35 states who have recently introduced bills to censor classroom teachings on Black history and racism. "There are no themes in this play ( … ) that young people don't already see and experience every day. If anything, this work illuminates history, and encourages the next generation to tell these stories and create their own history." ​ ​ ​ ​ 
Photography Credit: Denisha McCauley- Young
Justice Now is a district-wide program that empowers youth to address the systemic injustices within their communities. Erica Denise, Actors Theatre of Louisville's Director of Learning and Creative Engagement and the producer of THREADS OF OUR HISTORY: Where We Intertwine, stewarded this collaboration and ongoing partnership. 
 ​ ​ 
In addition to JCPS and Justice Now, other community partners on this project include Roots 101 African American Museum, AMPED Community Center, and the Kentucky Historical Society. ​ ​ 
 ​ ​ ​ ​ ​ ​ 
 The cast includes Luzianna Acevedo, Grayson Beverly, Leilani Bracey, Nadia Bransford, Aarav Dhote, Josiah Howell, Elijah Hutchison, Mya Lache Jackson, Addison Massey, Nariah Moore-Grubbs, Joseph Paige, Bianca Phoenix, Blake Robertson, Ryan Shinkle, Jeremiah Stephens, Javon Vanlier, and Eddrick White. ​ 
 ​ 
The production team includes Stage Manager Megan Meyer, Producer Erica Denise, Dramaturg Ciara Diane, Scenic Designer Katelin Ashcraft, Costume Designer Anna Jenny, Lighting Designer Dani Clifford, Sound Designer Paul Doyle, Casting Director Kavin Moore, Director of Production and Operations Paul Werner, and Technical Director Alexia Hall. ​ ​ ​ ​ 
Complimentary tickets for the press will be available for the opening performance on March 25, 2022 at 7 p.m. Please contact Tabitha Awoniyi at [email protected] to reserve. We appreciate your coverage and support as we reimagine a 21st-century theatre where art, technology, and social transformation meet for a storytelling (r)evolution.
###
---
In Partnership With:
Sponsored By: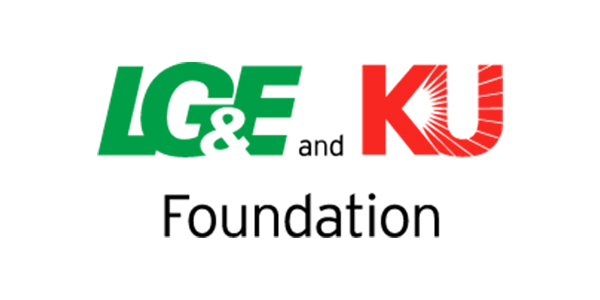 With Support From:
​ ​ ​ ​ ​ ​ ​ ​ ​ ​ ​ ​ ​ ​ ​ ​ ​ ​ ​ ​ 
Tabitha Awoniyi
Manager of Communications, Actors Theatre of Louisville