Actors Theatre of Louisville Brings Hope and Fiery Passion to the Stage with FANNIE: THE MUSIC AND LIFE OF FANNIE LOU HAMER by Cheryl L. West October 12-23
October 10, 2022
Oct. 10, 2022—This live, in-person co-production brings the inspiring story of exemplary 10voting rights activist Fannie Lou Hamer to life. It runs in the Pamela Brown Auditorium Oct. 12-23, 2022.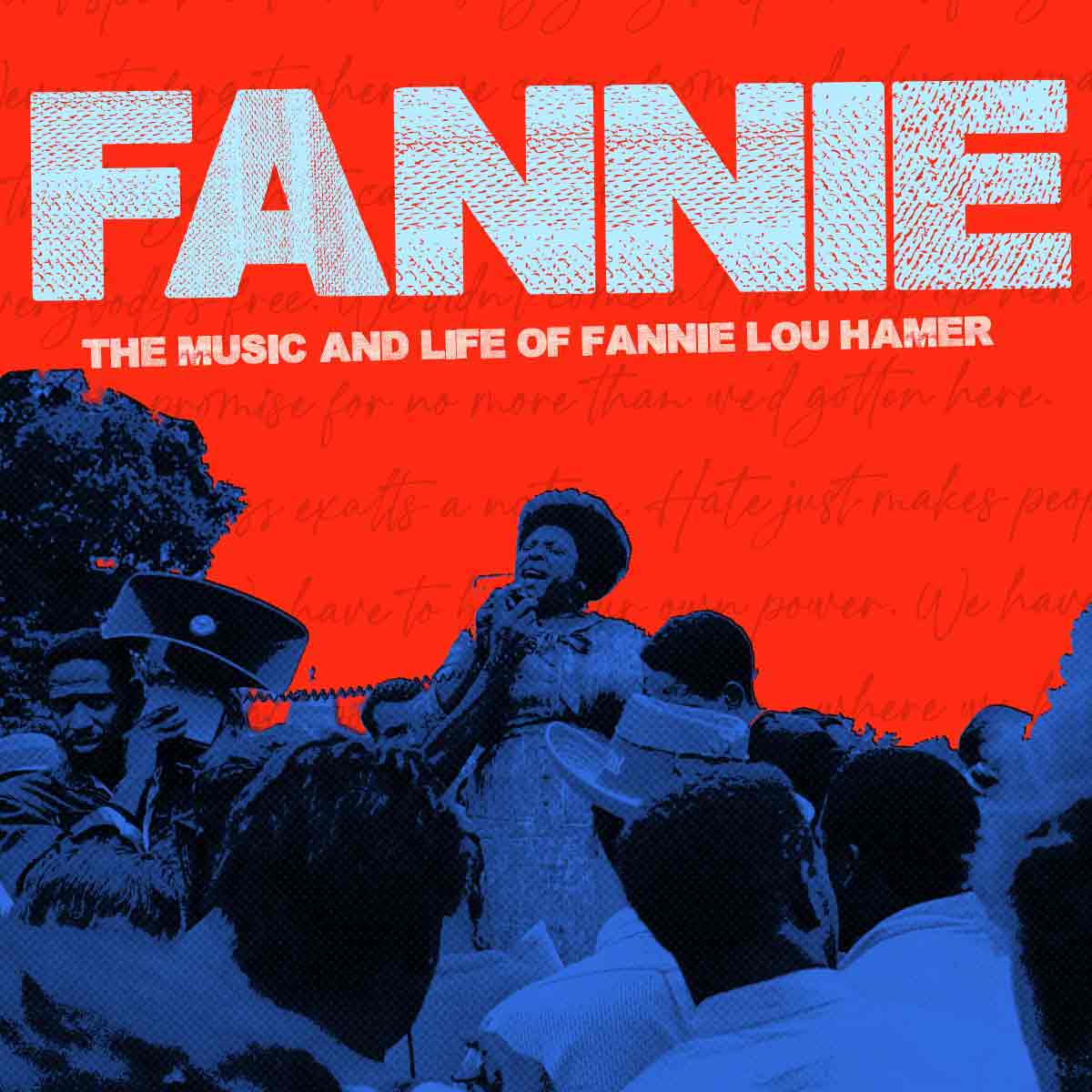 Fannie Lou Hamer was the youngest in a family of 20 siblings and grew up in poverty. She went on to become a leader in the Civil Rights movement, founding the Freedom Democratic Party, a new political party to advocate for Black voting rights. She endured unconscionable abuses, including involuntary sterilization, assault, harassment, and horrific police brutality. Nonetheless, Hamer's courage and undeterred activism throughout these experiences sparked a fire whose heat and light are still present in today's social justice movements.
FANNIE: The Music and Life of Fannie Lou Hamer is a tour-de-force, one-woman show—with a powerful performance from Robin McGee (lauded by ArtsATL for her "lush, beautiful alto voice")—that chronicles Hamer's life and serves as a testament to her incredible will and resilience. Hamer was also known for incorporating spirituals into her protest work, and playwright Cheryl L. West honors this tradition by stitching songs such as "This Little Light of Mine," "I Love Everybody," and more into the very fabric of her script. FANNIE is a co-production with Kenny Leon's True Colors Theatre Company (Atlanta, GA) and with the August Wilson African American Cultural Center, City Theatre Company, and DEMASKUS Theater Collective (Pittsburgh, PA).
Directed by Joy Vandervort-Cobb (national tours of Dreamgirls and for colored girls...) and with music direction from Morgan E. Stevenson (associate musical director for productions of FANNIE at Oregon Shakespeare Festival, Seattle Rep, and the Goodman Theatre in Chicago), this story is one that Actors Theatre is proud to tell right before the November 2022 election. Fannie Lou Hamer's message is more critical now than ever.
Robin McGee as Fannie Lou Hamer in FANNIE: The Music and Life of Fannie Lou Hamer at Kenny Leon's True Colors Theatre Company in Atlanta, the first stop in this co-production.
Photos: Greg Mooney
---
The cast also includes band members Morgan E. Stevenson (Keys), Spencer Bean (Guitar), and Chris King (Drums).
The creative team is rounded out by Scenic Designers Moriah and Isabel Curley-Clay, Costume Designer Jarrod Barnes, Lighting Designer Mary Parker, Sound Designer Chris Lane, Projection Designer Bradley Bergeron, Casting Director Clifton Guterman, Stage Manager Tracy Thomas, and Assistant Stage Manager Megan Meyer.
---
Safety Protocols
Actors Theatre of Louisville has recently removed masking from our safety protocols. Audiences are encouraged but not required to mask.
More information on our safety protocols.
---
Complimentary tickets for the press will be available for the opening performance on Oct. 14, 2022 at 7 p.m. Please contact Communications Coordinator Ben Gierhart at [email protected] to reserve. We appreciate your coverage and support as we reimagine a 21st-century theatre where art, technology, and social transformation meet for a storytelling (r)evolution.
---
Supported By: