A Christmas Carol in VR from Actors Theatre of Louisville's R&D Lab
December 10, 2021
December 10, 2021- Actors Theatre of Louisville has partnered with XR creative studio Agile Lens and Heavenue to develop a virtual reality lab production of A Christmas Carol: Scrooge's Ghost Encounter. This virtual reality experience combines a live, Dickensian recital with motion-capture technology in a haunted dreamscape filled with phantoms, spirits, and specters. ​ ​ ​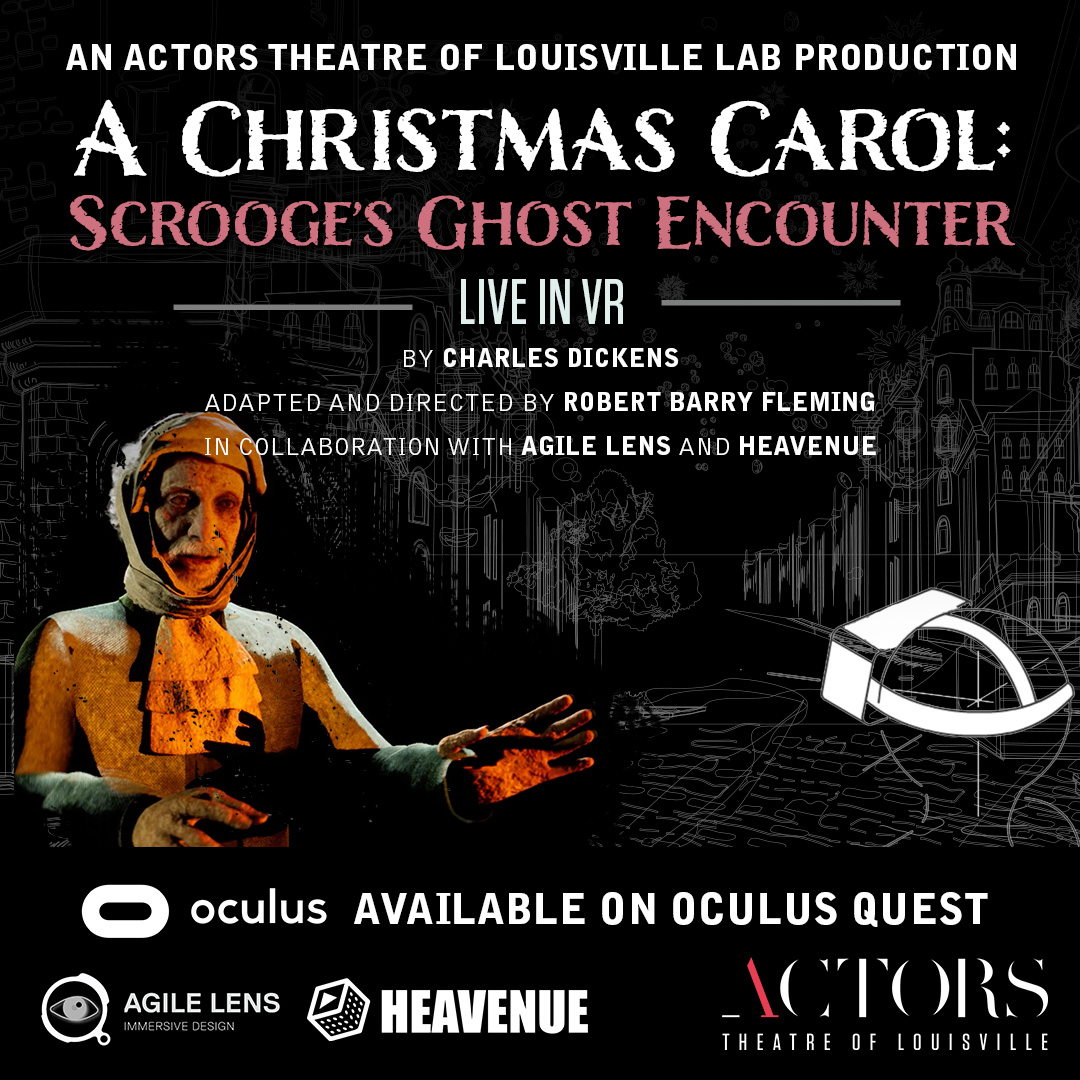 This live performance will be available on the Oculus Quest and Quest 2 headsets on December 15th and 18th. ​ 
This performance will be an exploration of old and new media, with VR consultant and actor Ari Tarr as Ebenezer Scrooge. Ticket purchasers will have access to the live VR experience through the Heavenue app, a new platform created by Agile Lens that streams high-fidelity live performances to audiences across the Metaverse. Instructions on installing the app will be sent to ticket purchasers via email prior to each performance. ​ ​ ​ 
Led by industry pioneer Alex Coulombe, Agile Lens crafts immersive experiences for real and virtual environments as well as the spectacles within them. The technology developed by Heavenue and Agile Lens will allow anyone around the world to participate in this immersive story. Actors Theatre of Louisville's Artistic Manager and XR Producer Zachary Meicher- Buzzi said, "Thanks to the fidelity of the characters and environments made possible by this platform, we're developing an experience that will engage our audiences on a more human level as if you were there in the physical space. You're able to feel present and connected directly with the artists." ​ 
Actors Theatre of Louisville plans to continue its exploration of digital storytelling mediums. ​ ​ 
"This R&D lab exploration with our creative partners at Agile Lens utilizes motion capture technology to meet and amplify the best of our in-person theatre practices," said Actors Theatre of Louisville's Executive Artistic Director, Robert Barry Fleming. "It has been a particularly rich collaboration. The cross-disciplinary conversational insights and discoveries between the mixed reality story world and the entire virtual landscape have been illuminating and thrilling. Knowing that the investigation will culminate with both in-real-life (IRL) and virtual reality (VR) lab productions is the icing on the cake." ​ 
###
---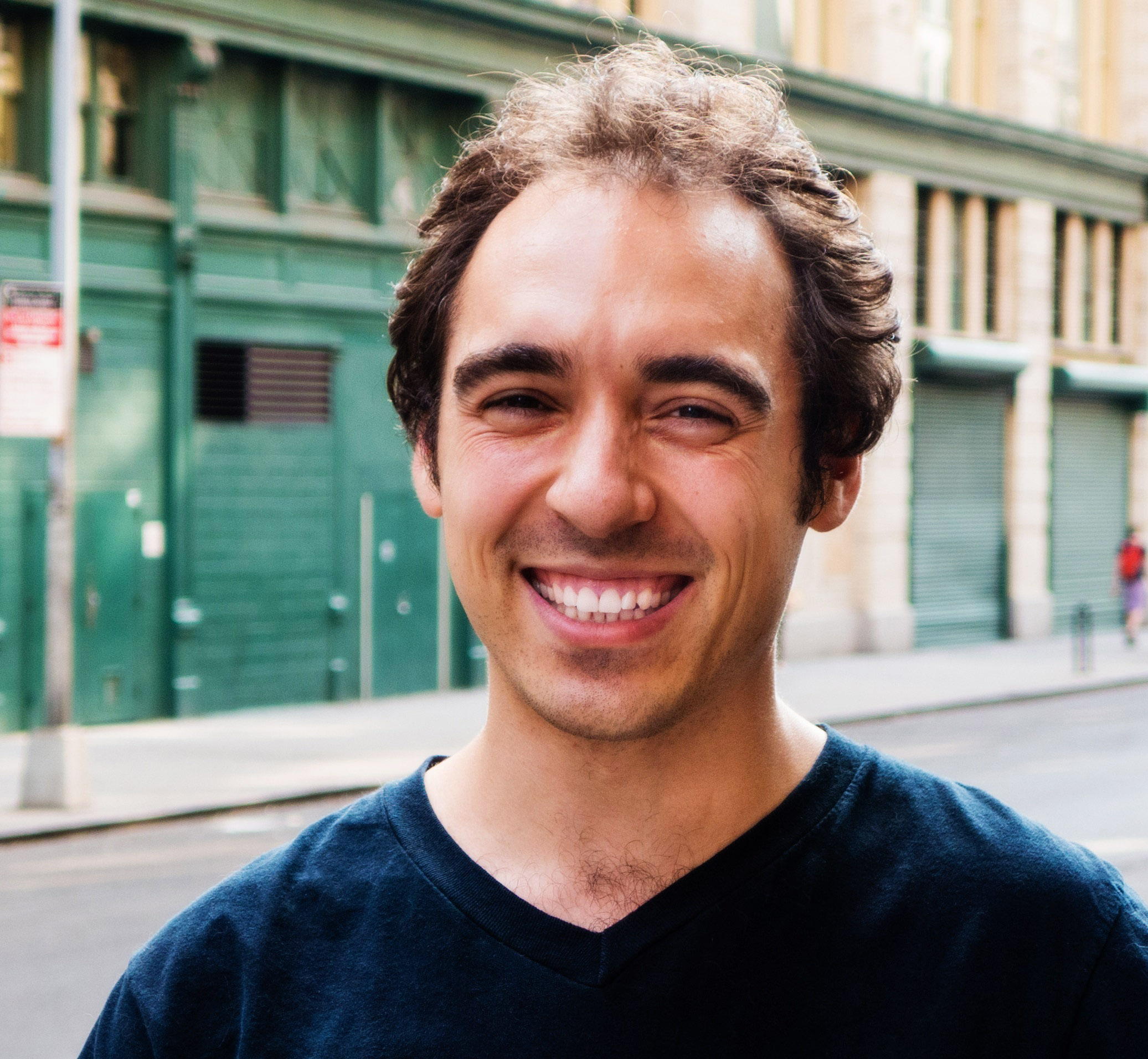 Architect turned XR-chitect Alex Coulombe has been crafting theatre (and theaters!) for over a decade. A consummate adopter of emerging tech, in 2013 he began utilizing VR to help Fisher Dachs Associates design venues around the world. This led to helping existing venues previz live shows, including Kenneth Branagh's Macbeth, and soon founding XR studio Agile Lens. In 2018, Coulombe assembled a coalition of theatre artists to study effective live VR performances. The results led to collaborations on a number of pieces, including the Venice Film Festival's first live VR show viewable around the world, Loveseat, as well as the ongoing VR theater festival, OnBoard XR. Coulombe's newest venture, Heavenue, is a platform to immerse audiences in high-fidelity live performances using cutting-edge cloud computing.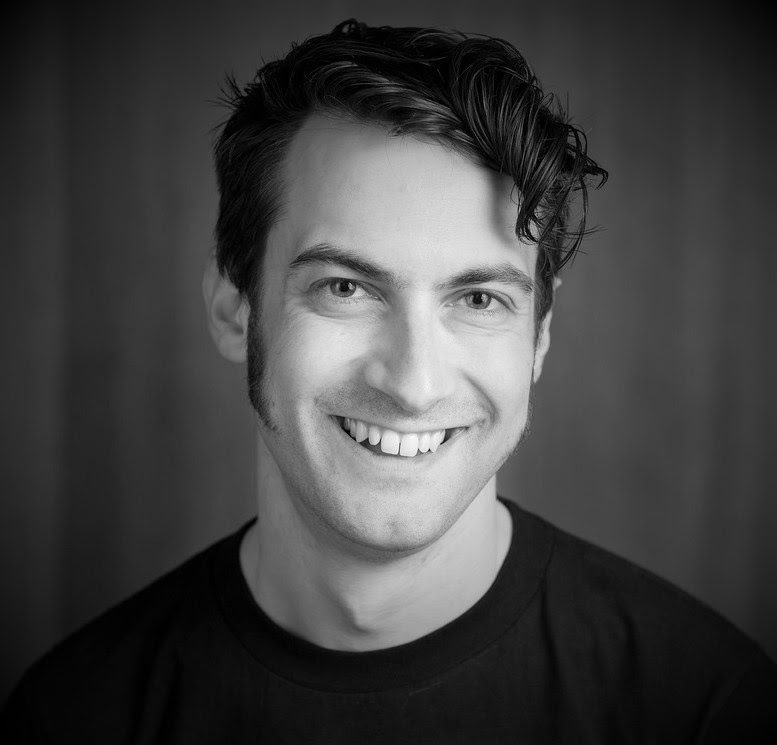 Ari Tarr started his theatre career starring on Off-Broadway and regional theater as a member of the Flying Karamazov Brothers. He attained a degree in multimedia Theatre Acting/Directing, under JoAnne Akalaitis at Bard College, with physical theatre mask training with NYU Tisch Grad Director Jim Calder and puppetry with Basil Twist. Tarr will be a guest field instructor at the NYU Tisch School of the Arts Brendan Bradley Integrative Technology Lab teaching VR Theater this Spring. Tarr is the world's most experienced performer of live VR productions and is currently the VR acting UI consultant, trainer, and lead host of the multi award-winning Adventure Lab (one of only two professional VR theatre platforms). In 2015, Tarr co-founded a startup for creating VR theatre performance tools, working with clients like Occipital and Jaunt VR. He then joined River XR content Studios working with clients like High Fidelity, Bjork, and Coldplay. Currently, he is a full-time XR immersive theatre actor and designer. His XR Theater projects have been featured in the New York Times, Forbes, NBC, and Vice. ​ 
---

---